A career at Fidelio
Find balance
Talented developers and integrators
---
Our employees' well-being is our top priority.
We offer the possibility to work in a friendly and calm environment.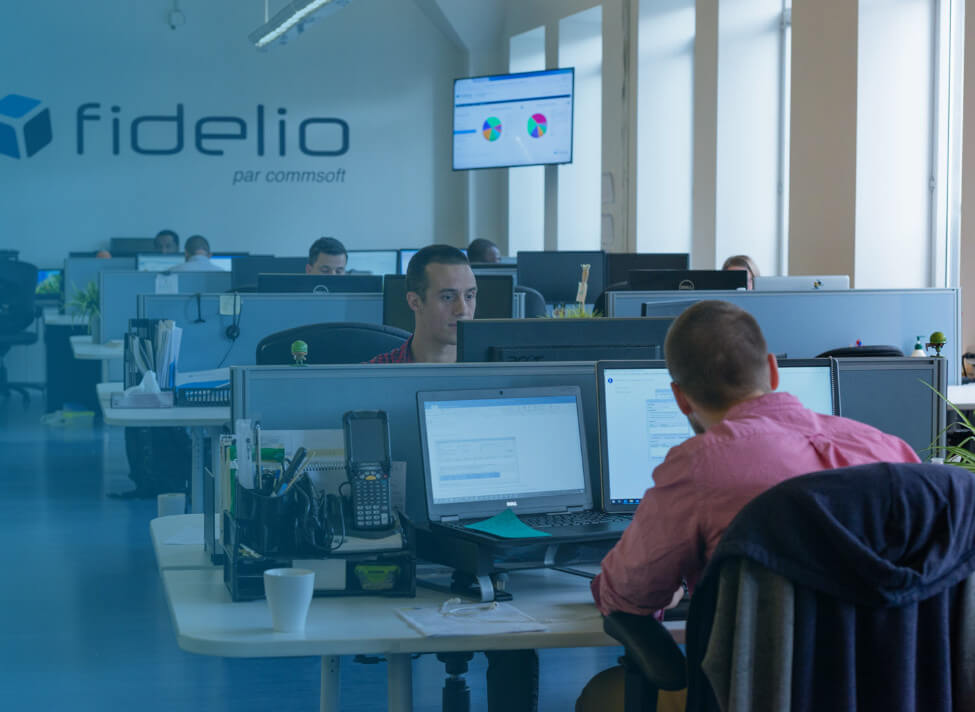 Live the Fidelio experience
Comfort
The Fidelio Technologies offices are in the heart of the Plateau, not far from the Mont-Royal metro station.
Community
The neighborhood is diverse and vibrant: restaurants for lunch or for an after-work drink with your co-workers.
Quality of life
Accessibility and convenience are within reach.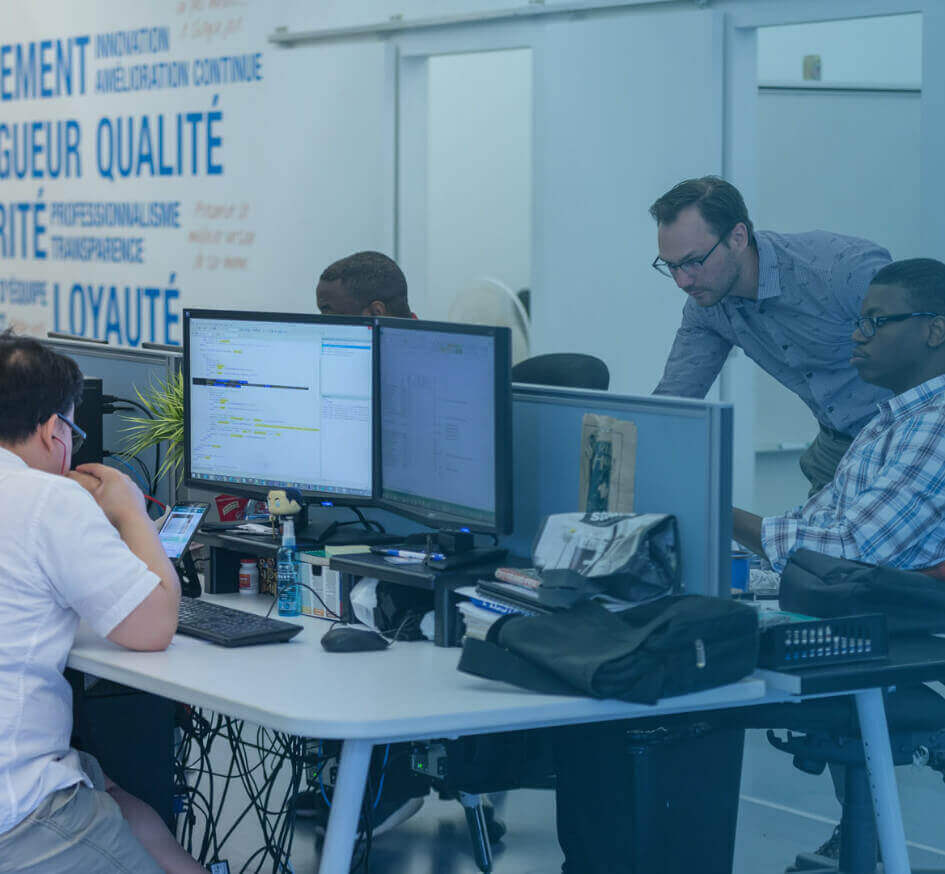 Balance
Work-life balance is important at Fidelio. We give our employees what they need to have that balance:
Flexible schedule
Every person can organize their time, everyone is left to plan out their work schedule.
Work from home
To help everyone with their personal organization.
Stability
At Fidelio, all our employees are permanent.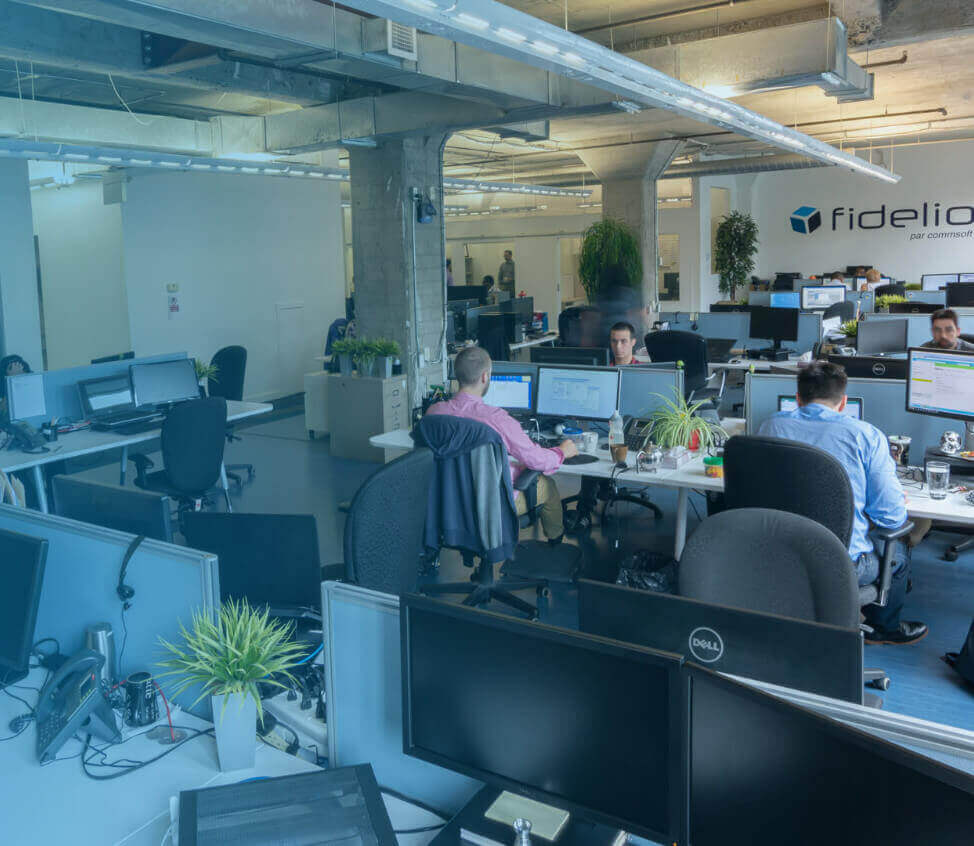 Find your happiness
Teamwork
At Fidelio, teamwork is daily constant. We encourage communication and the organization of social gatherings to improve team spirit.
Health and well-being
Our employees have access to Éconofitness Platinum membership cards so they can maintain their health and well-being.
Diversity
Diversity is part of Fidelio's DNA. Our employees all come from different backgrounds. Our discussions are always enlightening.
Confidence
Confidence in our employees is one of our cornerstones.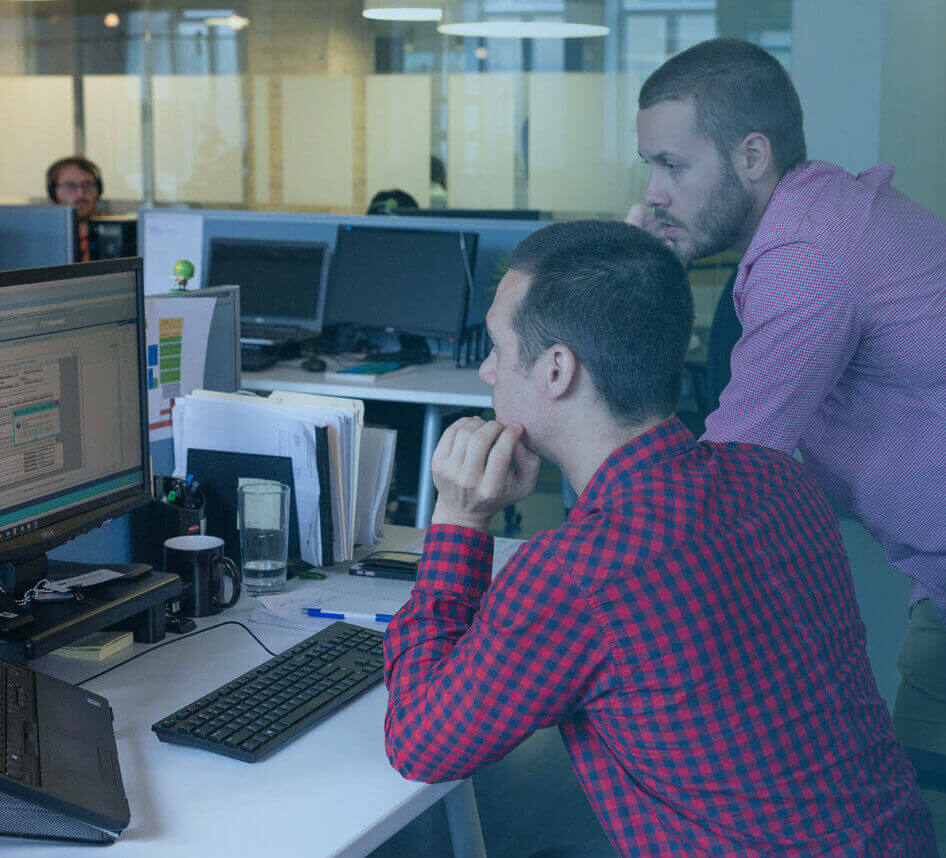 Develop your talents
Expertise
Developing our employee's talents allows us to improve their expertise and grow our company.
Training
Ambition
As everyone is motivated by professional advancement, Fidelio favors internal promotions.
Sharing and helping
Sharing and helping is easy thanks to our open-space office.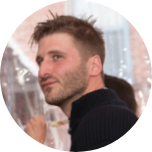 « You never get bored, our days are based around the collaboration between our teams and our clients to improve, complete and implement new projects. Our goal is to move forward, go above and beyond and have fun in a growing company. »
Benjamin Adam - Project Manager - Analyst
Join a winning team and make a career in a growing business!
---
See our latest job offers:
Unsolicited applications:

Collective insurance

Work from home

Ongoing training

Group RRSP

Flexible schedule

Mentoring

$200 health and wellness allowance per year

A health platform (telemedicine)

Competitive salaries

Game room
Proximity to Public transportation