Master your Production Process
---
Fidelio ERP allows you to track all the raw materials to finished products in real time across your entire production chain.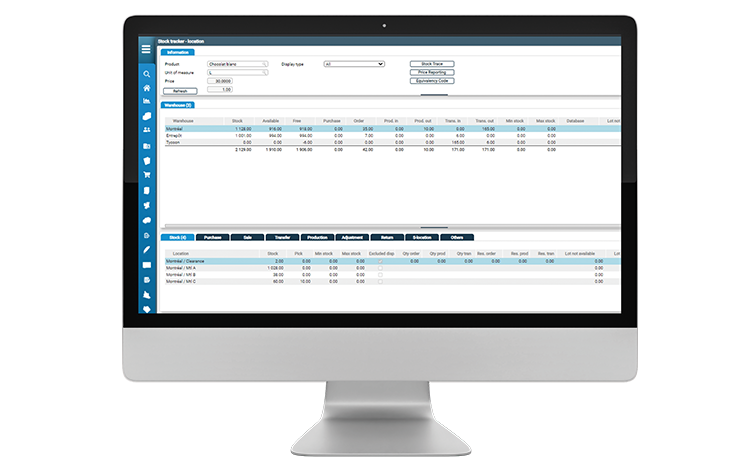 Real-time Access to Relevant Data
Reduce data entry and human error.
Accurately Track Your Production Processes
Rebuild and master your production processes.
Comply with the Highest Quality Standards of your industry
Easier traceability and audit processes.
This Module's Popular Features:
---
Batch numbers
Product units
Expiry dates
Product specifications
Serial numbers
Warehouse location

"I've been using Fidelio since 2004 and my inventory management improved by leaps and bounds."
Pierre S., Groupe Hockey
Explore all Fidelio ERP features
---
LEARN MORE ABOUT OUR PRODUCTS AND SERVICES
Schedule a demo with one of our experts and quickly identify your needs.