An Intuitive, Simple and Fast Retail POS
---
The POS module works with a keyboard, touch screen and bar code reader and is available offline. Every register transactions (front office) and administrative transactions (back office) are supported.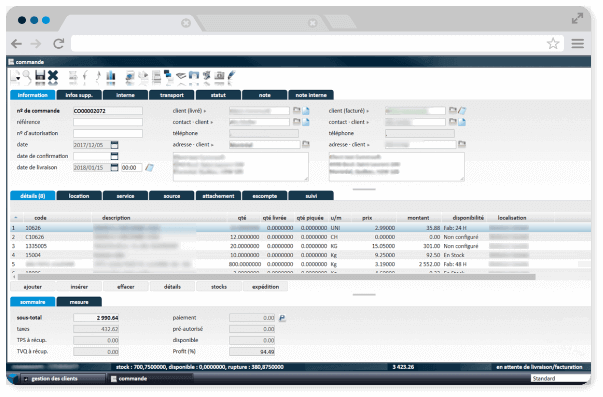 Increase Efficiency
Increase your transaction volume. Automate your register closures, balancing and deposits. Thanks to Fidelio's intuitive interface, you can train your employees in under an hour. Customize your point of sale yourself.
Real-Time Updates Between Your POS and ERP
The POS module is integrated into the ERP system, just like all other Fidelio modules. This ensures that all your information is automatically updated across the entire system. Your prices and inventory will always be accurate.
Easily change your prices. See your inventory in real time.
The POS module's information automatically updates in the ERP system.
This Module's Popular Features:
---
Layaway
Cashier management
Carry to account
Offline mode
Special orders
Special prices and discounts
Favourite items menu for quick sales
MEV Integration
Multiple payment methods
Explore all Fidelio ERP features
---
LEARN MORE ABOUT OUR PRODUCTS AND SERVICES
Schedule a demo with one of our experts and quickly identify your needs.