Optimize Your Inventory Management
---
Fidelio ERP allows you to better track products in your inventory: see your stock levels based on their status across multiple locations. You can also manage batches, generate forecasts and create detailed reports in real time.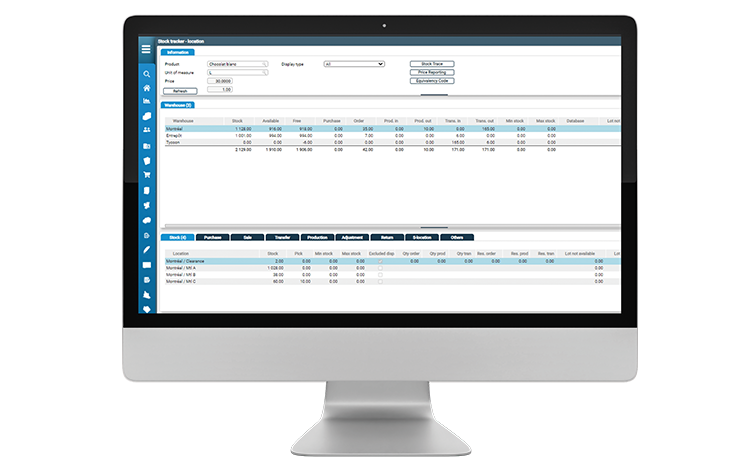 Manage Inventory Across Multiple Locations
See your stock movement and ensure its availability. Reduce your costs through improved inventory control and an economic stock level.
See Inventory in Real Time
Your inventory is updated in real time and which allows your representatives to see your stock levels on the road or from other subsidiaries.
Improve customer satisfaction with just-in-time delivery
Is your SME getting into lean manufacturing? Fidelio ERP will help you maintain your stock at an optimal level and make just-in-time delivery possible.
This Module's Popular Features:
---
Inventory
Stock analysis
Traceability (batch, serial numbers)
Economical quantities (Min-Max)
Location and transfers
Electronic catalog

"I've been using Fidelio since 2004 and my inventory management improved by leaps and bounds."
Pierre S., Groupe Hockey
Explore all Fidelio ERP features
---
LEARN MORE ABOUT OUR PRODUCTS AND SERVICES
Schedule a demo with one of our experts and quickly identify your needs.