Optimize Work Hour Entry and Tracking
---
Track hours using timesheets. Fidelio ERP manages time by exception and applies company policies or collective agreements in addition to calculating premiums, overtime, banked time and more.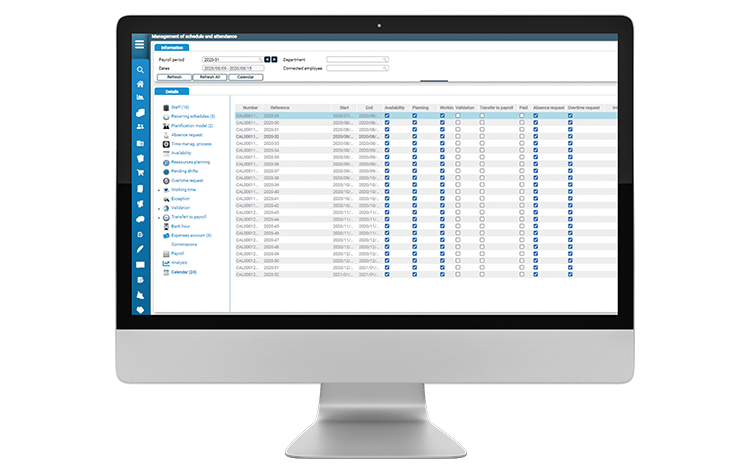 Automate timesheet entry, validation and approval
Eliminate manual entry errors and save time by tracking employee work hours using timestamps and timesheets.
Manage Banked Time
Easily manage vacation days, sick days, mobile days off and overtime.
Plan Schedules
Get better planning for holidays and time off. Schedule work for the right person at the right time. Consult a multitude of reports to better manage the absences in your company.
This Module's Popular Features:
---
Electronic timestamps and timesheets
Manage company policies and collective agreements
Automated holidays and holiday time banks
Real time performance indicators
Employee availability
Explore all Fidelio ERP features
---
LEARN MORE ABOUT OUR PRODUCTS AND SERVICES
Schedule a demo with one of our experts and quickly identify your needs.