Store and Access Employee Information
---
Centralized employee profiles allow you to keep track of their progress in your organization.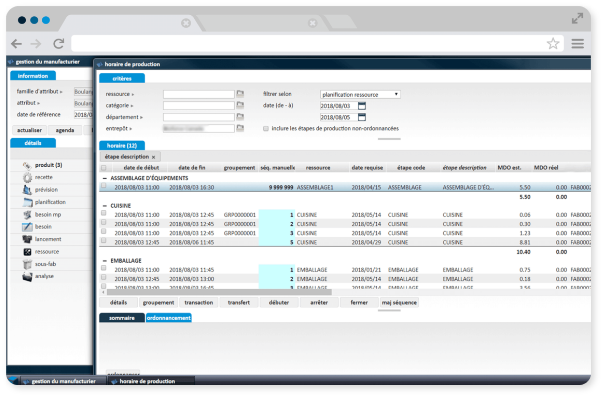 Get relevant and up-to-date information on all your personnel
The information is centralized and presented in real time.
Reduce HR employee profiles management costs
Fidelio ERP manages all your HR needs including: performance evaluations, disciplinary actions, training, employee equipment allocation and more.
Get effective and reliable reports on the status of your human resources
Many types of HR reports can be generated for tracking purposes or to comply with government standards: Bill 90, HR budget by department and more.
This Module's Popular Features:
---
Complete employee profiles
Training management (Bill 90)
Candidate management
Performance and disciplinary action management
Employment and wage history
Equipment allocation
A multitude of reports
Explore all Fidelio ERP features
---
LEARN MORE ABOUT OUR PRODUCTS AND SERVICES
Schedule a demo with one of our experts and quickly identify your needs.