EDI - Electronic Data Interchange
A standardized format for the exchange of documents.
Request a demo
Meet the Requirements of Large Supply Chains
---
Exchange commercial and logistical documents in a standard format with your trading partners.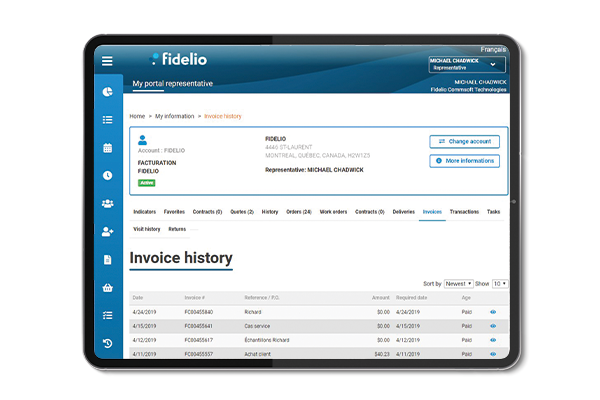 Improve your performance
Many large commercial supply chains only establish partnerships with companies that use an EDI system.
Save on administrative costs by going paperless
Everything is done in the ERP system.
Reduce the number of payment cycles
Optimizing your information processing improves the efficiency of your operations and reduces the risk of errors in exchanged documents.
Popular Features of the Module:
---
Purchase order slip
Order confirmation
Delivery order slip
Invoice

"Thanks to my new Fidelio e-commerce, my sales increased by 25% and I didn't have to hire a single employee. My clients can also access their invoices and account statements online."
Martine L., Distam
Explore all Fidelio ERP features
---
LEARN MORE ABOUT OUR PRODUCTS AND SERVICES
Schedule a demo with one of our experts and quickly identify your needs.