Completely Integrated: Information Flows in Real Time
---
Developed by Commsoft Technologies, this module uses the same database as Fidelio ERP, commands are processed in real time and data does not have to be entered twice. Your inventory and all content are automatically updated across the entire ERP system.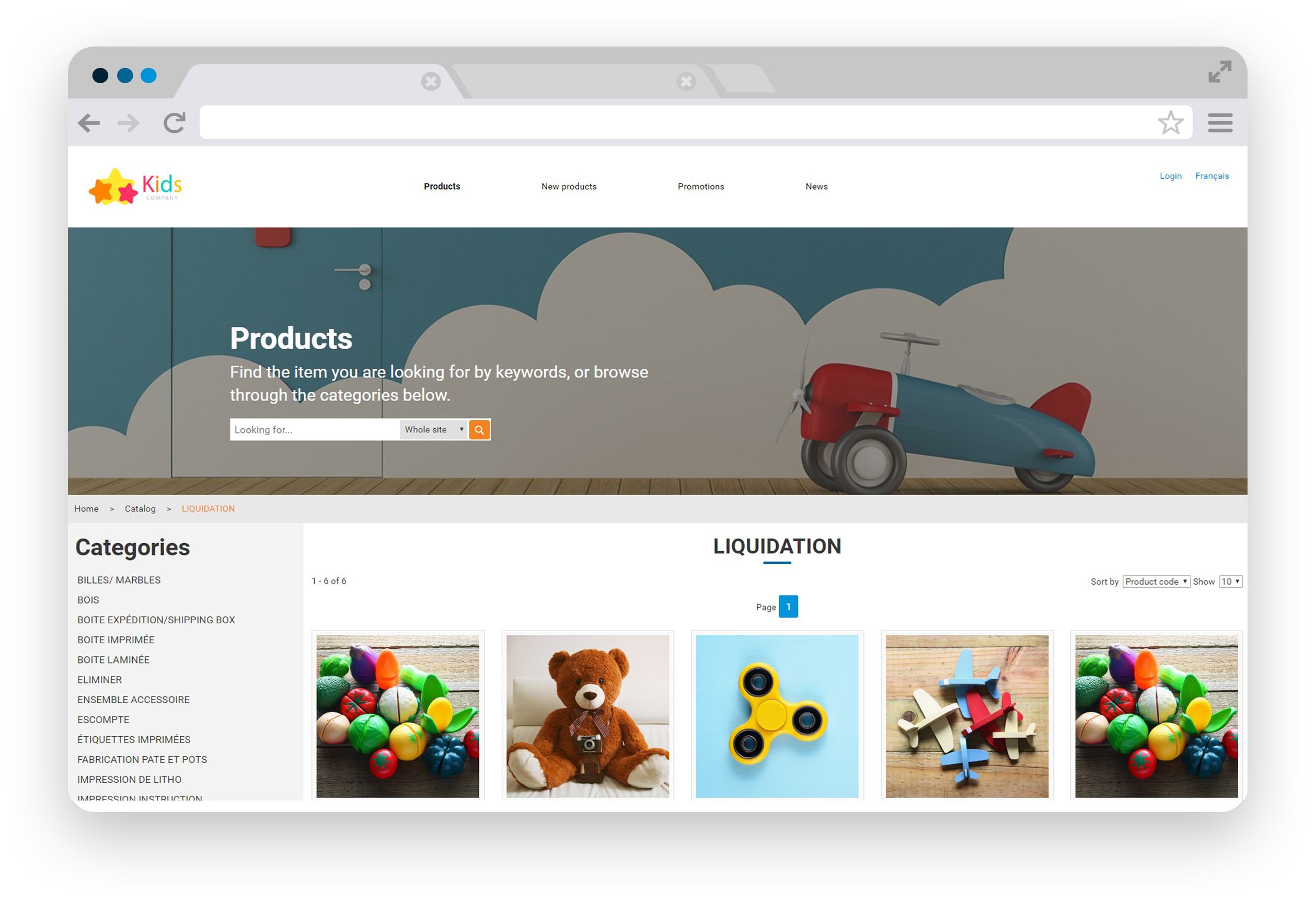 Use the Same Solution for your Sales and E-commerce
E-commerce allows you to directly access product views, quote creation, order processing, tracking and account statements.
Allow Your Customers to Place Orders 24/7
Increase your sales volume without adding staff. Online sales make purchasing a lot easier for your clients.
Your Customers Can Track their Orders Online
Reduce calls from customers requesting the status of their orders. They will be happy to see that they can track their orders on your website.
Fully Manage Your E-commerce Operations
---
Product catalogue
Secure online payment
Transaction and billing history
Shopping cart
Product Configurator

"Thanks to my new Fidelio e-commerce, my sales increased by 25% without hiring a single employee. My clients can also access their invoices and account statements online."
Martine L., Distam
Explore all Fidelio ERP features
---
LEARN MORE ABOUT OUR PRODUCTS AND SERVICES
Schedule a demo with one of our experts and quickly identify your needs.